Scales in plain wood, Micarta, G10, shell and bone.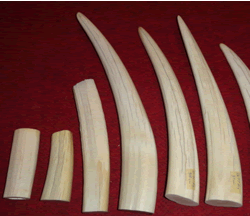 This really is Canadian Walrus Tusk cut into scales and sections, which have been imported legally from Canada. This was a long and complicated process under the Cites agreement with Canada.

The Main bulk of this shipment is being used for a very special set of knives to be made for a famous gun maker.