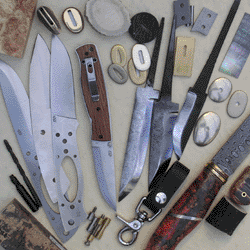 The very best Damascus, Carbon, Laminated, D2 Semi Stainless, O1 Tool Steel or Stainless Steel.

You can download a free copy of BASIC HANDLE MAKING here http://www.english-handmade-knives.co.uk/acatalog/BasicHandleMaking.pdf

Complete fultang and folding kits with all necessary parts, including sheaths.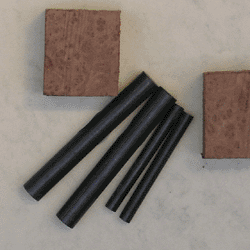 Available in large, medium and small sizes.

Nordic and Western style sheaths and pouches to fit most knives, factory made to the highest standard.

To have a custom made sheath it will cost between £35 and £45.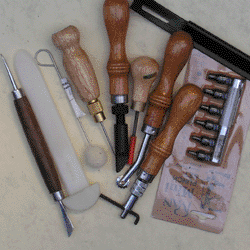 Everything you need to make your own sheath. See this web page for some basic instructions http://www.english-handmade-knives.co.uk/HowToMake-A-Sheath.html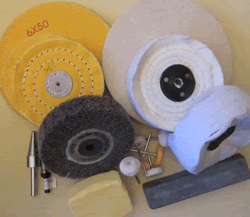 Polishing Mops, buffing soaps, tappers and micro buffers.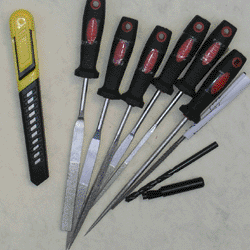 Files and Rasps to make your own bolsters and slots in wood blocks, junior hacksaws and assortment of other useful tools.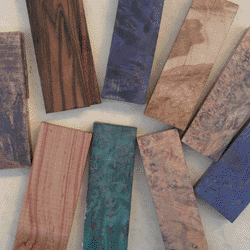 Exotic wood, Stabilised, doubled dyed woods and scales, Polyester imitation animal fur, shell and stone. Blocks can be cut to form scales, if required. Please see charges for cutting or enquire for further details.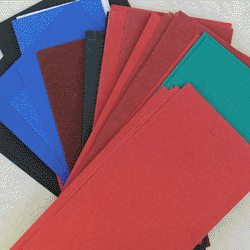 Natural wood, horn and bone products, composite materials and vulcanised fibre liners. Products will add style and colour to your knives.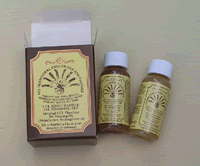 Renaissance Micro-crystalline wax polish, CCL polishing kit sets.


All items or produced in Brass and Nickel Silver and will need a small amout of filling. It is best to grind the thang of the knife down to fit, gently hammering for tight engineers fit.

Available with square shoulders coded with "R"

Available with tappered slots for scandi grinds coded with "V"

Blanks in Brass, Stainless Steel, and Nickel Silver available in a variety of thicknesses.

We have available Lovelace bolts and three types of Corby Bolts, Stainless Steel, Brass and Copper

Arctic Reindeer antler, Moose Horn, Water buffalo, Camel Bone and imitation Ivory.

End Caps - concave and flat

Mosaic Pins - The finest pins we've found on the market. Adds an elegant touch to the handle. Drill a 5 mm deep hole into the handle, and attach the pin with glue

Matching Mosaic and Lanyard pins

A selction of plain bar and milled blanks suitable for Bolsters with fingerguards cut away see http://www.english-handmade-knives.co.uk/SeaFront(L).html.

Also

End caps to suit every project see http://www.english-handmade-knives.co.uk/Sandgate.html